About SlickAccount
A day, when all small businesses in the world is running profitably, looks impossible. We are taking small steps to make this happen. It all started from making our business recover from a predicted loss.
SlickAccount started seeing our previous business dying. Like most small businesses we hated accounting softwares. We tried many, but could not think of living with them. They were so complex, while the most we needed was managing money. Then we recognised Excel has the basic simplicity we should depend upon.

But it was real hard to search stuffs in Excel/Spreadsheets. We three partners wanted to keep our account transparent to each other and one day we were searching for only Rs. 6 (0.98 cents) change as there was a mismatch. Each one of us took a blame on ourselves and was feeling bad about how unaccountable we were.

It all started from this office in 2009

It went to this office in 2011

And then as CTO, I had to think, "how can I create a software that's simple for my partner to enter all kinds of transactions yet powerful enough to help us search and analyze our accounts and different spending habits?" But it was all postponed as I had lots of client works to do. I could only do few sketches and some hours of coding.

Then in 2011 our business was dying and we had no knowledge. And like many small businesses we were only becoming aware of it at the end of a month, when we were expected to pay the rent and other stuffs. We could see we were not left with much of a money that we were thinking we were making.

To investigate, I completed the the 1st version with some excellent features to analyze the data (one of which is explained here: http://qr.ae/hCtoU) This showed we were moving towards a hell. Even with loads of projects we were dying as our prices were actually not giving us money and each delay in payment caused us more money than we were expecting. We'll die in just 6 months.

6months to die??? And the countdown went on. We put a recovery plan. We proudly increased our pricing, killed a marketing channel completely and ended the year with just a loss of Rs. 30,000 ($ 600 approx). Then within next two months we were making all time high for any month in our history.

And then our existing customers used it and forced us to start SlickAccount. And rest is history.
- Sanmaya, Co-founder, CEO / CTO
Profitability Matters
Many small businesses die without achieving a true and stable profitability. It's not just marketing, it's actually a push that often small businesses don't get and when they get that they were almost exhausted and dying. We are changing that dynamics and creating more profitable businesses.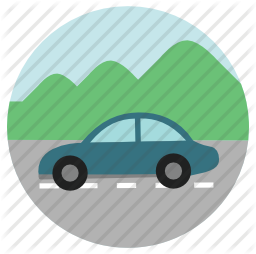 Buy holidays for family
We are saving your precious time, resources and money. We are removing worries, so you can buy atleast 1 family holiday in a year. Be with your family and thank them for being so supportive and how much you care. We'll feel our work had got it's correct value.
In past we worked on designing websites for small businesses that are crafted to bring them more sells and money. Made many small businesses huge successes in a year or two. They are happily no more small businesses. And they are the ones who helped us design SlickAccount.