Profit from projects
Once you have tagged the transactions, with ProfitBoard it's really easy to understand the profit of each project instantly.
Upcoming
Breakdown of the income-expense further is coming soon.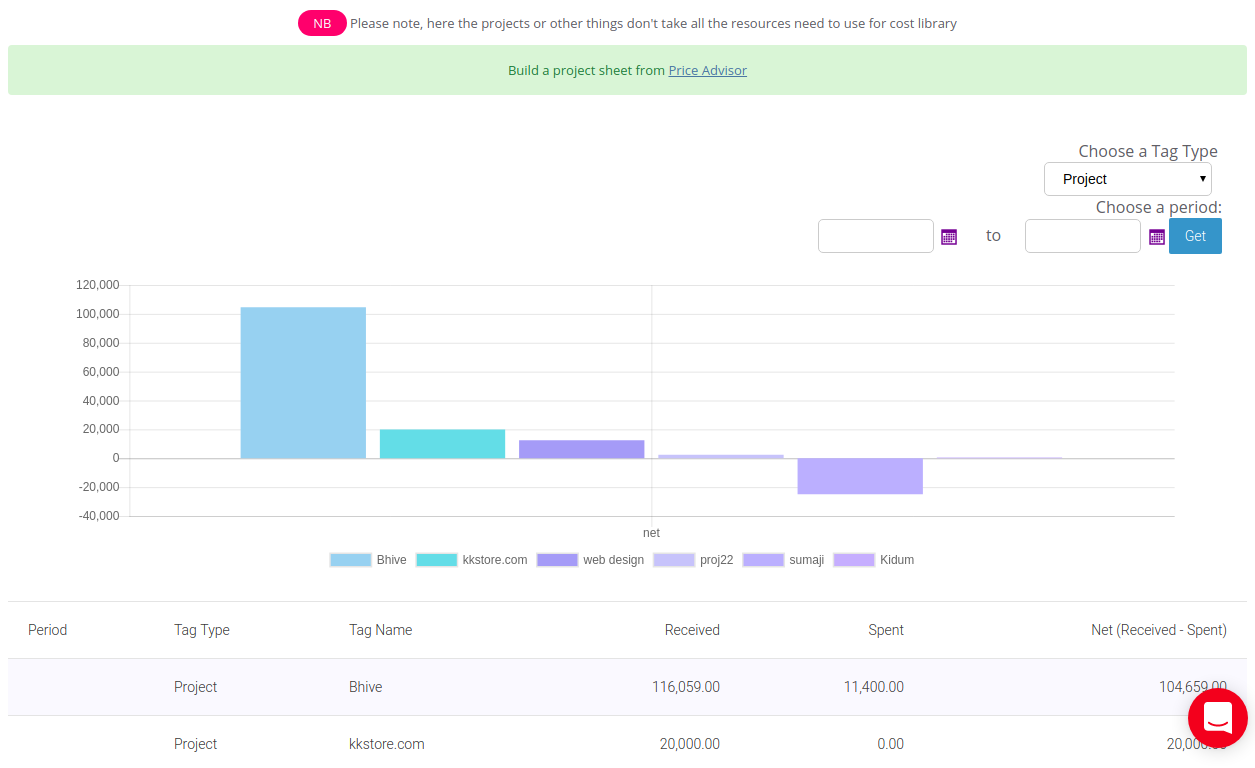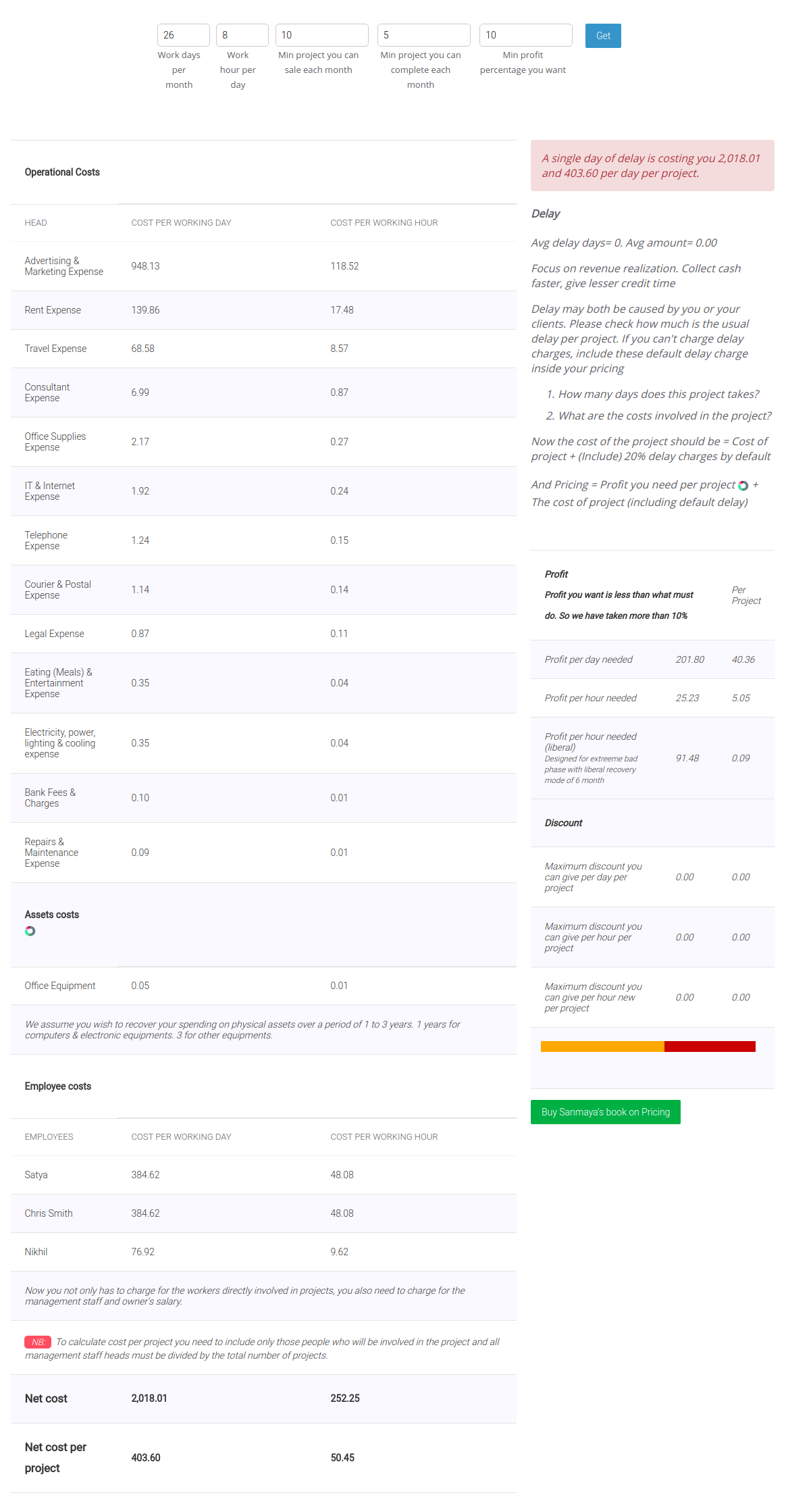 Understanding pricing for projects
ProfitBoard understands project pricing is difficult. It takes all the projects into account while suggesting your price. It shows all the costs, depreciated asset costs, average delay cost and loss from the delay and many more parameters, so you always stay profitable :)
Wow! I didn't know I was loosing 20% on each project by deliberately pricing low. Thanks a lot for saving.

Ishan
Aspricot
ProfitBoard auto-calculates the timesheet costs
Let's be frank, your employees get increaments without any productivity increament, they get different salaries. Agencies forget to increase their pricing as these gets costly. Worry not, ProfitBoard automagically calculates it all and put it in ProjectProfitability reports
Now include billable hours, non-billable hours, internal review hours and we auto-figure how to allocate them to projects
Budget & timeline for your projects
Project budgeting is often difficult and error-prone via excel. ProfitBoard's simple tagging and complex budgeting feature is a quick way to budget and run your projects under budgets.