SlickAccount
| for small businesses
Replace accounting software with profitability tool
SlickAccount helps you keep your transactions, plan for each month and achieve profitability.
---
Small businesses in 11 countries love us ...
Ishan Vyas, Aspricot
SlickAccount.com is replacing quickbooks.in (they might increase the price). They are energetic; any query or feature request usually gets responded within 24 hours.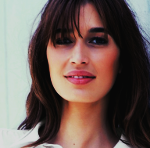 Sarah, Smith's Design
I never realized when I became profitable. I just set my sales goals as suggested and within 5 months I'm here. It was easy. Now I think how come I was not so profitable back then?
Janice, Kanan
SlickAccount helps me getting more profit. So neat and beautiful. I recommended to my friends, support is that amazing.
---
About Career Contact Privacy Terms On Twitter On Facebook

Built with love from Puri
© 2013 Slick Account Pvt. Ltd.