Find, Search
Find any past data in a fraction of second.
Neither finding when you paid for your web hosting last year anymore a trouble, nor finding daily profit, nor even finding the profit from a project, nor finding what all your partner spent for the business from his personal account.
search old income & expense >>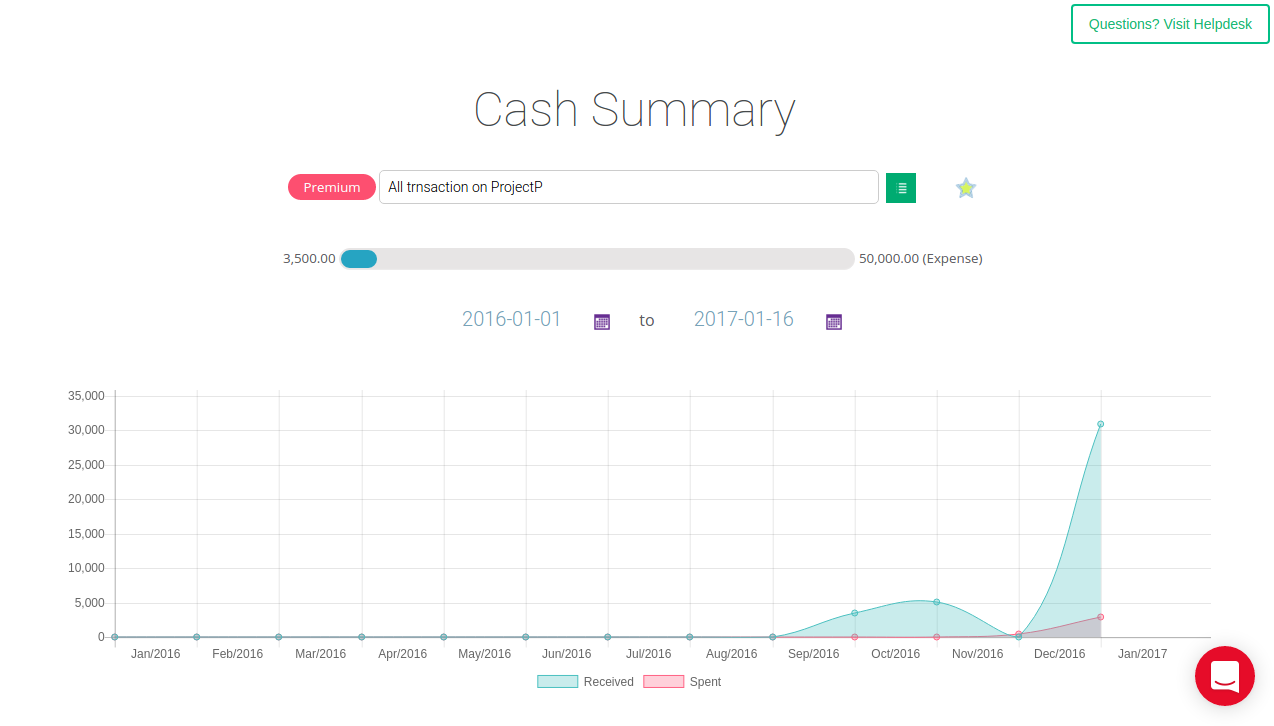 ---
Planning and Budgeting
Do make your business earn the desired profit.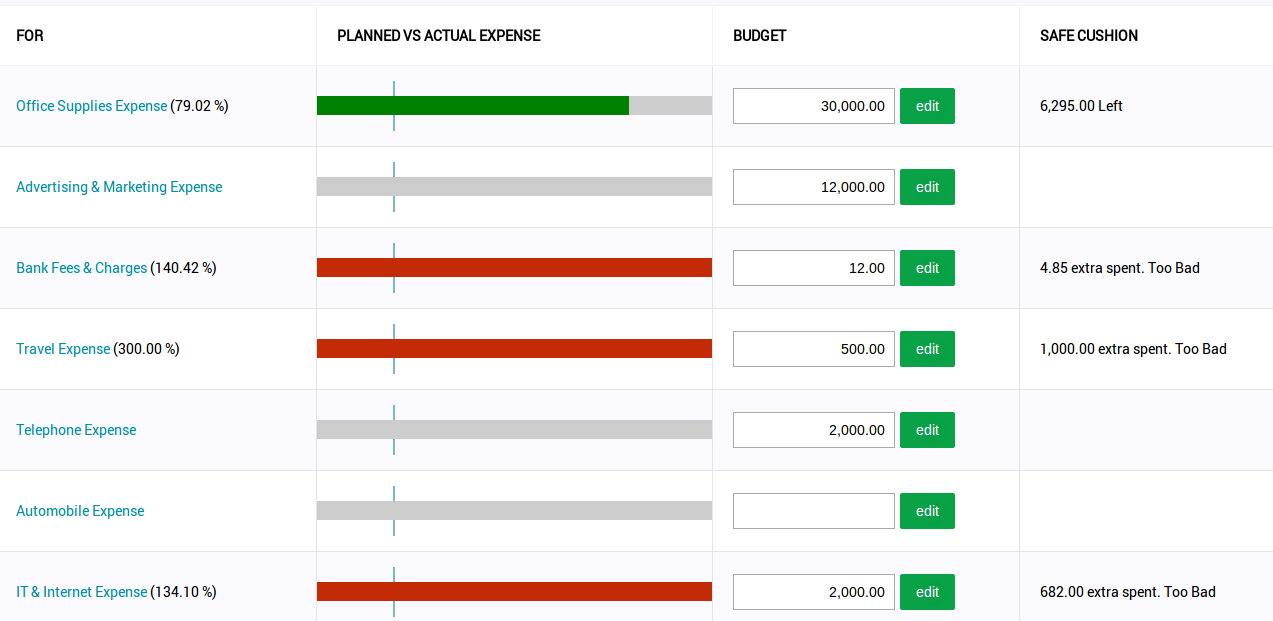 Tracking your minute goals in real-time is no more a hassle. Profitable businesses track their progress every week. Setting goals in SlickAccount makes it easy to achieve.
Plan & track budgets smarter >>
---
Warning, Reminder
Know what's upcoming & Get warned before bad happens.
Pay bills on time. Receive payments on time. Get warned when your Expenses crosses 90% of your earnings. Even get reminded about all personal things from anywhere. You make the best out of next 7 days, next month and so on.
Payments reminder & low balance warning >>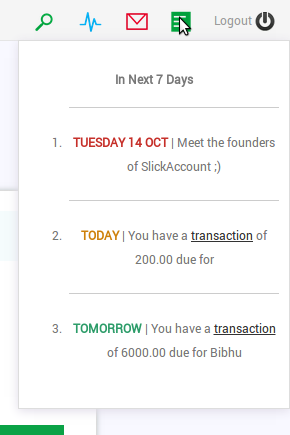 ---
Reports: that tells you how to be profitable
Make your business earn desired profit.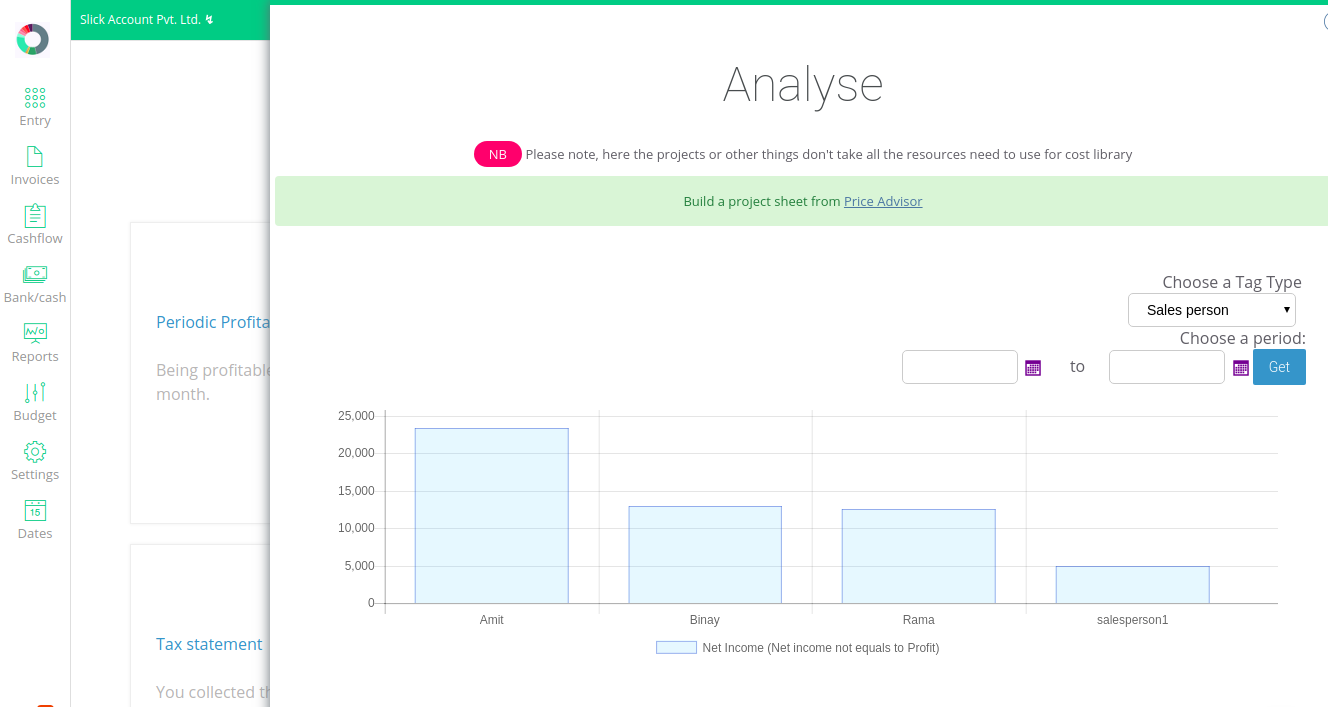 Businesses remain unprofitable because they don't know how much is correct profit, what is the minimum sales they required. Now SlickAccount just tells you what you can do to be profitable.

Be a smarter businessman >>

Tag based analysis


From marketing channels to sales person understand profitability of each and every thing.

Project Profitability


What's the profit on a given project, compare projects.

Price Advisor


Get advise on what shall be the minimum price.
---
Comparision to other accounting softwares
Excel, Tally, Quickbooks or just pen & paper !!!

Spreadsheet, Excel


Aren't they holding you back in critical descision making? Hard to search. You have to scroll, scroll and scroll. Hard to plan or track the budgets and sales. Plus you need advises on pricing etc. Very hard to do.

Tally, Quickbooks, Xero


Aren't they overkill? You simply want to manage your cashflow. And these old souls never help you understand whether you do have internal issues automagically.

Whiteboards & Sticky


You know how hard they are to manage. How hard they are to plan. You can't see historical data and analyse.
---