When Joined
" SlickAccount.com is replacing quickbooks.in (they might increase the price). They are energetic; any query or feature request usually gets responded within 24 hours.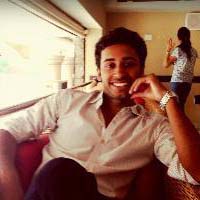 Ishan Vyas, Proprietor, Aspricot
1 year later
" I have been really happy to be using the SlickAccount System, been a great journey for me.
One year with SlickAccount
Profitable & proud
Chartered Accountant happy
Taxes became easy
---
Frequently Asked Questions
How does the free trial work?
Try all of SlickAccount's features for free trial period or until you're ready to activate your account. Even if you don't wish to pay after the trial, we keep your account so you can comeback and start from where you left without creating an account again. You do not require an Credit Card to signup.
Do I have to sign a long term contract?
You can trial SlickAccount with no commitment. If you choose to activate your account to a paid plan, you pay monthly or yearly and can cancel at any time. There is no commitment and no long-term contracts. You can delete your account at anytime.
How do I activate my account?
When you're ready to activate your account and start paying, simply go to Settings > SlickAccount Subscription and choose your monthly or yearly package.
What types of payment do you accept?
For Indian Customers: We accept all major credit cards, debit cards and net banking. Payments are collected via Instamojo and PayTM gateway used by portals like GoIbibo etc. At this time we can only accept online payments.
For International Customers: We accept all major Credit Cards and PayPal balance. Payments are collected via Paypal or other gateways relavant to your country.
Can I change plans?
Sure! You can change at any time to whatever plan best suits your needs.
Any other questions?
If there's anything else you'd like to know, please contact us.